YAHAHA Feature Update no. 1
Our newest feature update is here and with it some amazing new things for the editor, the play experience, and the website! Let's go through the yummiest new things and see what the developers have in store for us!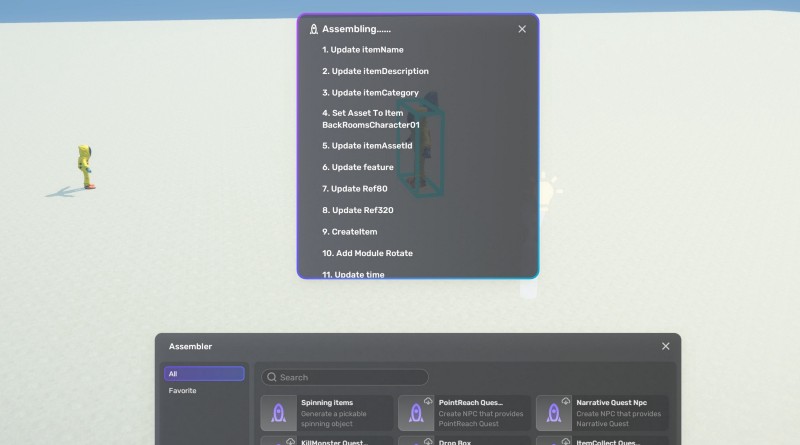 Assembler:
An assembler, which groups together functions. This real Midas touch for creators lets you add a whole group of components together rather than adding them one by one.
Assembler allows users to quickly create an assembly of desired effects (one click to generate boxes that can drop objects; one click to generate NPCs that can issue specified tasks, etc.)
The advantages of using Assembler are convenience, as a "shortcut" for functional studio components, and scalability. Hundreds of Assembler scripts will be continuously updated in the future to help users build YAHAHA games quickly and efficiently.
At the same time, feedback from the community will be heard and used to better customize the production of the Assembler scripts.
Asset store uploads:
You can now upload your own FBX models to use in your own space. This means that you can now create games and spaces with your own personal touch, giving you more control over how your game feels and plays.
In addition to this, you can publish them in the asset store, where others can see them and use them in their own creations. How cool is that!
Website play changes:
You can now see all the games available on YAHAHA on our website, in your browser! When you click on the games, the YAHAHA client opens and you can just hop straight in and play!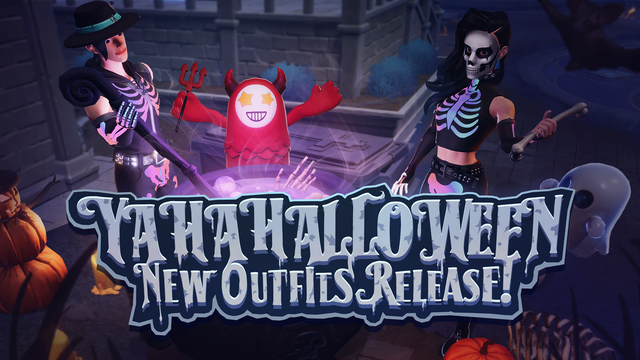 New Halloween outfits:
To honor the spooky month of October, we added new color-shifting skeleton outfits, masks, and a cute little devil outfit for the Alien!