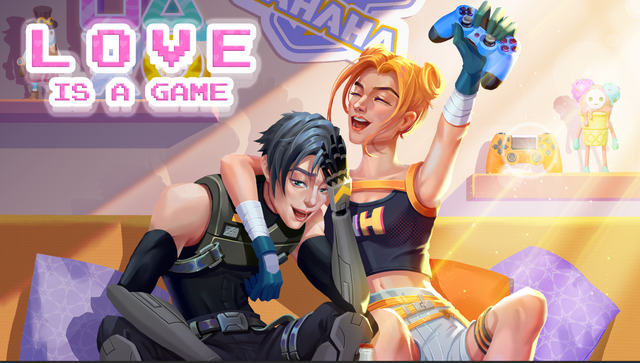 Love is a game that two can play and both can win. Or five can play and one can win. Or…depends on what kinds of rules you set! Plus it's what makes the world go round. Or was it money? Well, the stakes are high this month because you will be competing for the hearts of the players. And money! Are you ready to put your heart into it?
This month's mission: Create a game or a space around the concepts of love and/or friendship. Feel free to interpret the theme as you wish, make a puzzle, a platformer, the decision is yours.
And since the full saying goes, "love is a game that two can play and both can win", we will give a bonus reward to whoever creates the best co-op!
Tl;dr:
Create a love/friendship-themed game or space. Bonus reward for best co-op.

Awards:
1st place: 300 USD
2nd-3rd: 200 USD
Best co-op bonus: 100 USD (can be awarded to 1st-3rd place winners or non-winners alike)
Challenge starts on February 1st, and submissions close on February 20th, 2022 at 1:00 PM GMT+2.
Winners will be announced on February 22nd during the playthrough livestream.
We will then DM the winners for the reward details.
Rules:
Yahaha decides the winners.
You can show your support by playing the creations and leaving comments in the submissions.
Community's opinion will be considered.
To be a valid submission, please follow these requirements:
-Create and publish an original project
-Submit your project on the Yahaha forum OR Yahaha's Discord server on the dedicated channel
Share the love by sharing your game on social media too!