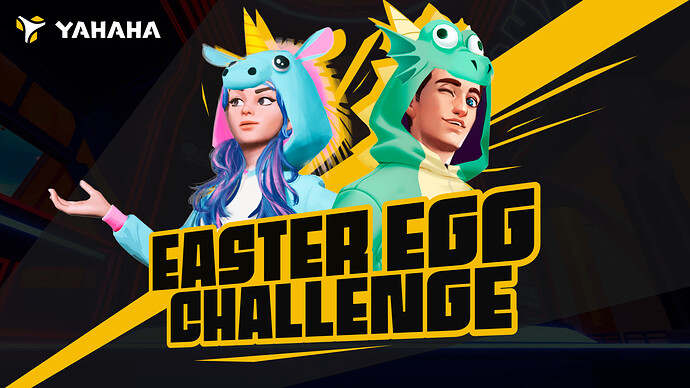 For this event, the challenge is to create your own Easter egg hunt inside YAHAHA.
Create a scene, a world, a house or anything you can think of, and hide some surprises or clever jokes in there for the others to find!
Awards:
1st place: 300 USD
2nd-3rd: 200 USD
All valid submissions get a month's Nitro subscription The challenge starts on April 12th, and the submissions close at April 25th EET 1pm.
You can start and submit your creation any time during the event. Creators can submit as many unique projects as they wish. The winners will be announced on April 26th, at 4pm EET. We will then DM the winners for the reward details.
Rules:
Yahaha decides the winners.
You can show your support by playing the creations and leaving emojis in the submissions.
Community's opinion will be considered.
To be a valid submission, please follow these requirements: