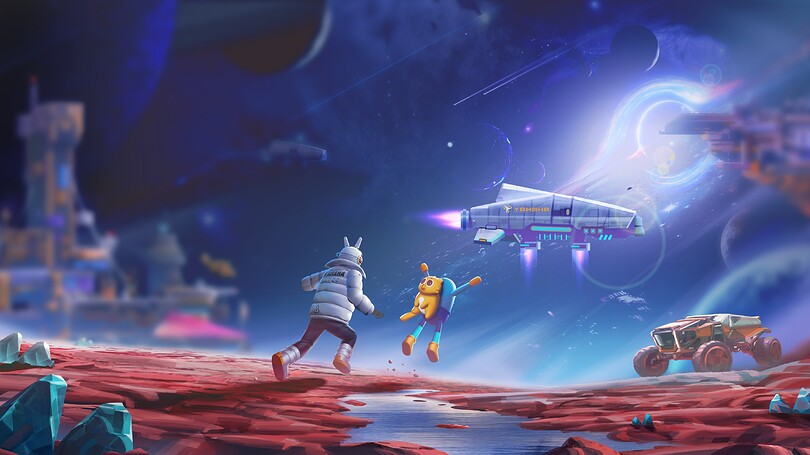 Many moons ago, we had an event about our very own planet Earth, and the environment. Now it's time to broaden our horizons, to venture out into the stratosphere and beyond!
As you know, creating with YAHAHA isn't rocket science, in fact, it's quite the opposite! This time, we'd like you to make a space with some… astronomical elements. Whether those are extraterrestrial, Sci-Fi-esque, or simply celestial is up to you!
Tl;dr:
Create a game or a space about space.

Awards:
1st place: 300 USD
2nd-3rd: 200 USD
First-timer award: 100 USD
Challenge starts on March 1st, and submissions close on March 27th, 2022 at 1:00 PM GMT+2.
Winners will be announced on March 29th during the playthrough livestream.
We will then DM the winners for the reward details.
Rules:
Yahaha decides the winners.
You can show your support by playing the creations and leaving comments in the submissions.
Community's opinion will be considered.
To be a valid submission, please follow these requirements:
-Create and publish an original project
-Submit your project on the Yahaha forum (under this message) OR Yahaha's Discord server on the dedicated channel
Aim for the stars and share your space on social media!

we are giving everyone an additional ONE WEEK!!! to build their game for this event. That means those of you that have not submitted have a little more time and those of you that have submitted can work more on your entry if you want. This means that the Out of this world event will now end 27th March at 12pm CET!!
In addition to this, we will also be looking at how we do the events and how long they run for etc. We will announce next week some potential options that you can vote on to determine how long the community events run for etc. *