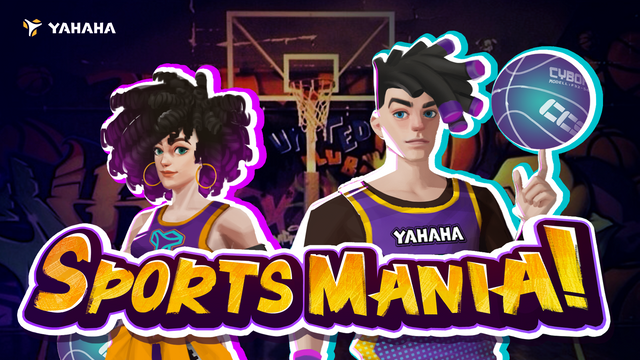 Throughout the year, every once in a while, a sports-related event pops up. Be it the Olympics, World Cup, or something else dedicated to the athletic arts. Therefore, we thought it was only natural to have a sports event of our own, within YAHAHA.
This month's mission is to create a sports game. Now, making just a space (like a basketball court without any balls or players) is acceptable too, but we're really encouraging you to utilize some of the game mechanics to make a functioning, fun game. You could recreate an existing sport or come up with a funky never-before-seen sport altogether!
Tl;dr:
Create a sports game (OR a sport-related space).

Awards:
1st place: 300 USD
2nd-3rd: 200 USD
First-timer award: 100 USD (given to best entry from a newcomer, someone who hasn't won any events before)

Challenge starts on November 9th, and submissions close on November 30th, 2022 at 1:00 PM.
Winners will be announced on December 2nd during the playthrough livestream.
We will then DM the winners for the reward details.

Rules:
Yahaha decides the winners.
You can show your support by playing the creations and leaving comments in the submissions.
Community's opinion will be considered.
To be a valid submission, please follow these requirements:
-Create and publish an original project
-Submit your project on the Yahaha forum
Please note that the submissions policy has changed. The correct place for event submissions is now on the Yahaha forum!
Submitting your creation on the forum will ensure that not only does your entry get seen, but it will also stay there forever so others can see it in the future.
Also, you know all sports are better with an audience, so share those creations on your social media!