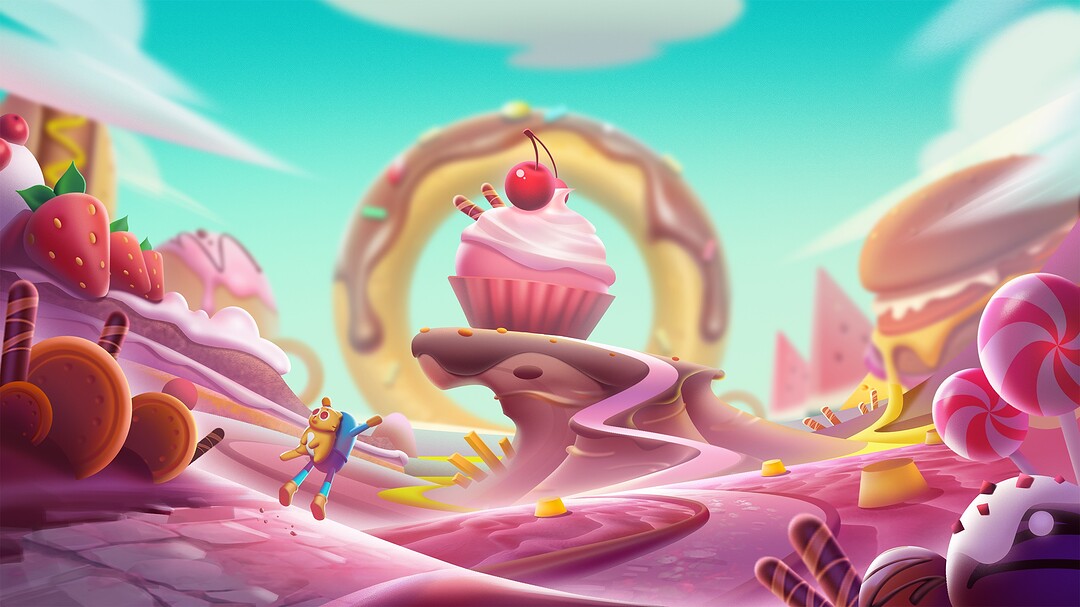 Delicious sugary snacks, decadent flaky pastries with vanilla cream and tangy sour fruit-flavoured cand- wait where am I? Oh yeah, our April event. Maybe the Easter bunny brought you some chocolate eggs or maybe you just have a general sweet tooth, it's time to craft some sugary spaces and candied games!
Get a taste of this!
Tl;dr:
Create a game or a space with a colourful candy-like theme.

Awards:
1st place: 300 USD
2nd-3rd: 200 USD
First-timer award: 100 USD
Challenge starts on April 1st, and submissions close on April 30th, 2022 at 12:00 PM CEST.
Winners will be announced on May 3rd during the playthrough livestream.
We will then DM the winners for the reward details.
Rules:
Yahaha decides the winners.
You can show your support by playing the creations and leaving comments in the submissions.
Community's opinion will be considered.
To be a valid submission, please follow these requirements:
-Create and publish an original project
-Submit your project on the Yahaha forum (under this message) OR Yahaha's Discord server on the dedicated channel for the event
Gift your candies to others share your space on social media!