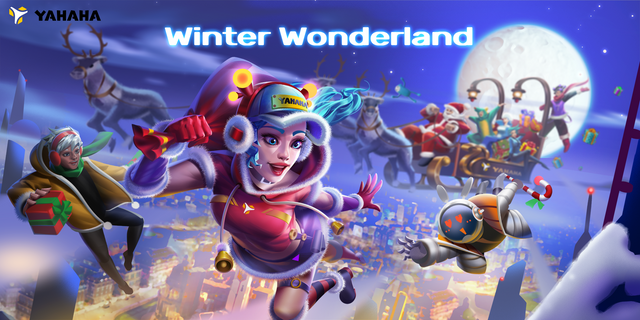 HO HO HO, or should I say YA HA HA! It's the most wonderful time of the year (or at least in the top five for me) and therefore we have the most wonderful event for you to take part in.
We would like you to create a wintery game or a space. It doesn't have to be snowy or Christmas-y, mind you. But it should be one of those things, or otherwise portray a lovely seasonally appropriate theme!

Tl;dr:
Create a winter wonderland or a holiday-spirited game!

Awards:
1st place: 600 USD
2nd: 400 USD
3rd: 300 USD
First-timer award: 200 USD (given to best entry from a newcomer, someone who hasn't won any events before)

Challenge starts on December 12th, and submissions close on January 16th, 2022 at 1:00 PM.
Winners will be announced on January 18th during the playthrough livestream.
We will then DM the winners for the reward details.

Rules:
Yahaha decides the winners.
You can show your support by playing the creations and leaving comments in the submissions.
Community's opinion will be considered.
To be a valid submission, please follow these requirements:
-Create and publish an original project
-Submit your project on the Yahaha forum or the itch.io page (this event has been merged with the month's game jam)
Give the gift of creation and joy: share your submission on social media too!