I made some emojis based on the Yahaha avatar "Gwen". It was the first time I made something like this but it was quite simple. I started by deciding how I wanted my base to look.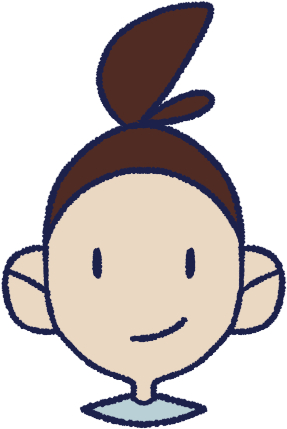 I had previously made a little animation where I simplified Gwen into a cartoon style, so I used that as my inspiration.
Then I simply copied that first base for all of the emojis I wanted to make, adjusting the necessary features as I went. Most of the time that only meant redrawing one or two features, as you can see small changes can give vastly different emotions to the simple face.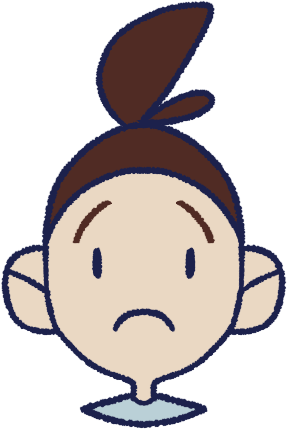 The only difference between these two is the addition of eyebrows, and that tiny detail gives a completely different feeling!
Here is all of them together, all based on the emojis in discord (96 in total)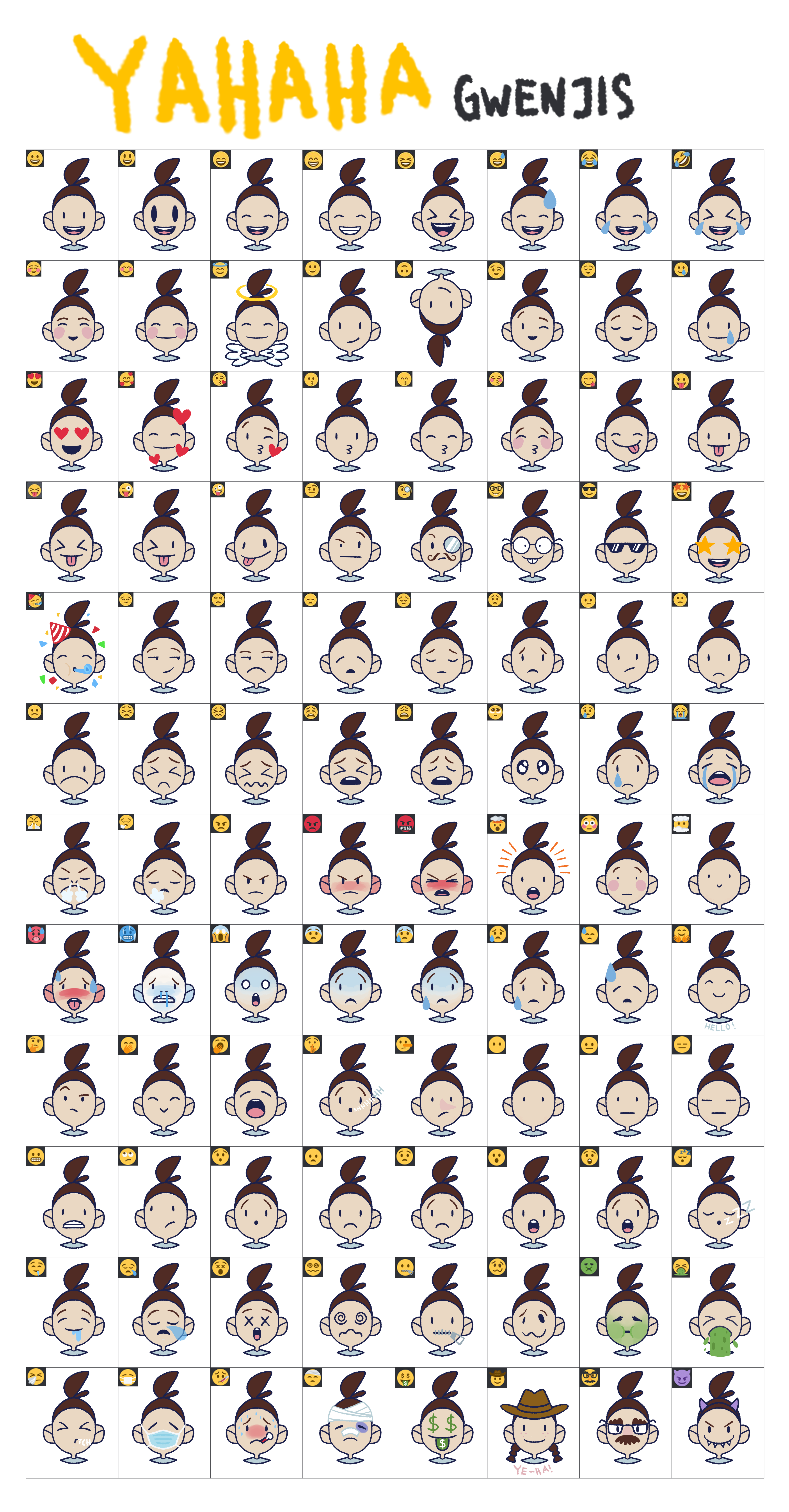 Feel free to copy and use this template if you want to make your own emojis!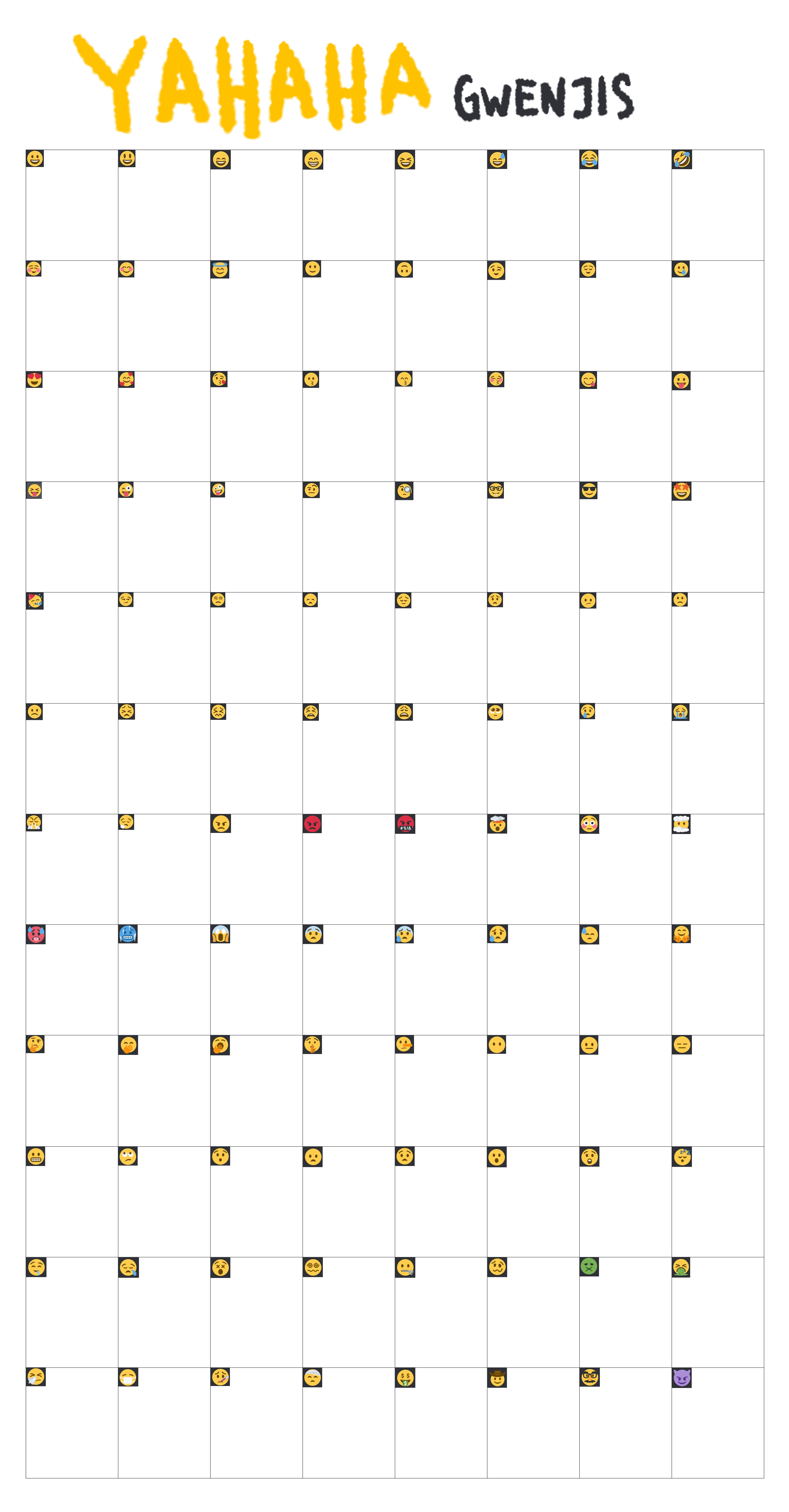 For anyone interested I used the program Clip Studio Paint and I used the brush "Textured Pen" in a vector layer for the lines and flat colors in a line underneath.