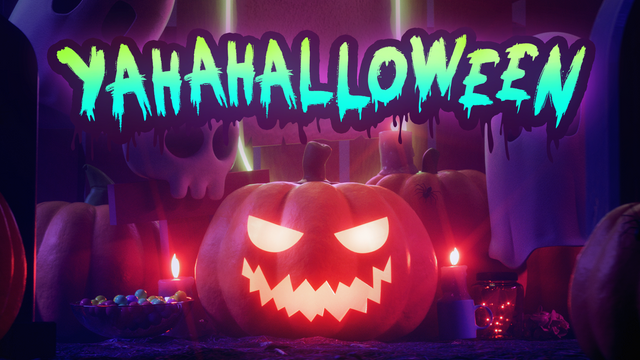 You know what's scary? Ghosts. Also spiders. And not having saved the game when your PC crashes. No worries though, you're safe with us (and your own memory)…
This month's event theme is obvious and, knowing our community members, obviously exciting. It's time to make the scariest, eeriest, most gruesome scenes to the tune of horror flicks, wild phobias, and ghost stories! As long as you stay on theme, you can create whatever your heart desires, or rather, what it doesn't desire…
What scares YOU?

Tl;dr:
Create anything spooky! Could be a horror game, a scary space, or something completely new and innovative.

Awards:
1st place: 300 USD
2nd-3rd: 200 USD
First-timer award: 100 USD (given to best entry from a newcomer, someone who hasn't taken part in the events before)

Challenge starts on October 10th, and submissions close October 31st at 1pm GMT+3.
Winners will be announced on November 2nd during the playthrough livestream.
We will then DM the winners for the reward details.

Rules:
Yahaha decides the winners.
You can show your support by playing the creations and leaving comments in the submissions.
Community's opinion will be considered.
To be a valid submission, please follow these requirements:
-Create and publish an original project
-Submit your project on the Yahaha forum
Please note that the submissions policy has changed. The correct place for event submissions is now on the Yahaha forum, under this post!
Submitting your creation on the forum will ensure that not only does your entry get seen, but it will also stay there forever so others can see it in the future.
Terrify your fiendish friends and ghoulish strangers by sharing your spooky submission on social media